Judoka Daniel Powell was the toast of his hometown as he took gold at the Commonwealth Games.
The Walsall star dominated the field in the -73kg weight category to win his maiden senior international title in stunning style.
Powell downed Gambia's Faye Nijie, with whom he has spent time sparring at British Judo's base, in the final to take victory.
It was a gruelling fight that lasted seven minutes but Powell got the crucial ippon deep into golden score to reach nirvana.
He said: "I started well but he came back into it a little bit. I know Faye well but he got the same glare as everyone else does!
"I saw my moment to finish the contest off and I put it all into that moment. The fight had already gone seven minutes, I didn't want it to go any longer."
Powell began his day of Commonwealth destiny by beating Andrew Munnings of the Bahamas with two waza'ari throws inside a minute.
He then kept his patience in a two-minute contest to throw Mozambique's Narciso Matos for ippon and secured a medal by getting past Jake Bensted in the semi-finals.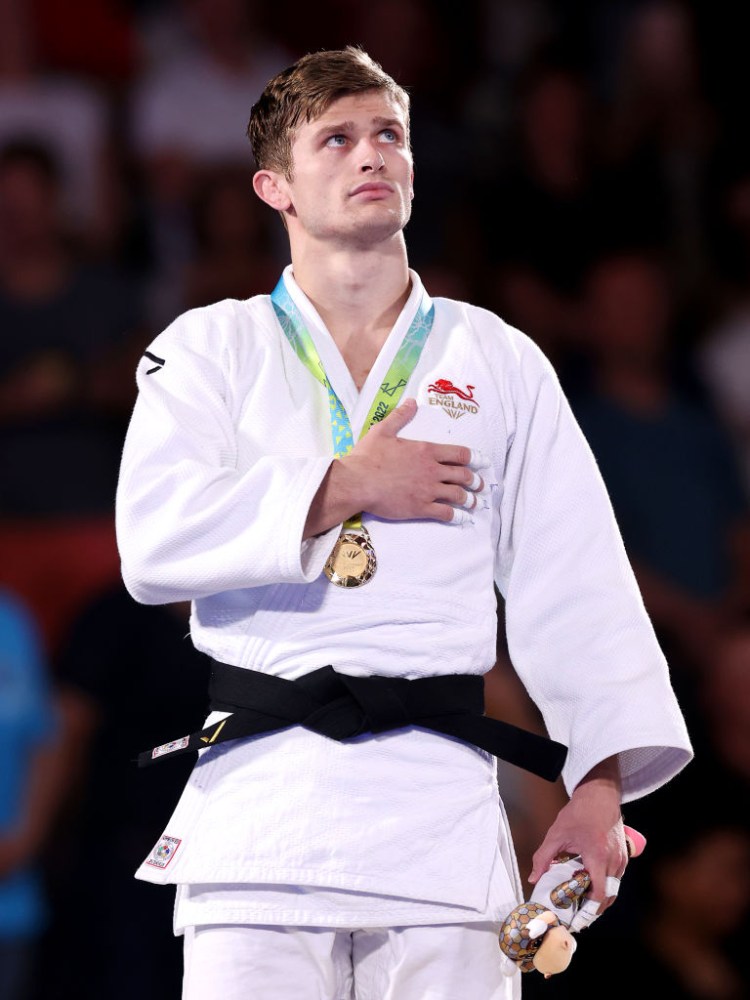 Powell was backed throughout by a partisan Coventry crowd who he credited with his ability to get over the line and stand on top step of the podium.
He said: "It means the world.
"I don't think this would mean as much without them there. I could hear them behind me the whole time, every time I turned, I heard the crowd behind me.
"Sometimes when you're in golden score and there's no end to the contest in sight, it's hard to keep on going mentally.
"To have the crowd, I didn't want to disappoint them today. I didn't want to have them see me lose, so they were the reason I won today."
Lachlan Moorhead gave his father the perfect birthday present when he won England's third gold judo medal by triumphing in the -81kg contest by ippon against Canada's Francois Gauthier Drapeau after 2 minutes 50 seconds.
He paid tribute to both his dad and the crowd when all the shouting had died down.
He said: "I'm glad people were here to shout because I'm a bit of a show-off so when they were shouting, I did pick it up a bit.
"My dad was my first coach. It's actually his birthday today, I'm sending out a birthday message to him. He hates birthdays and presents but he can't be mad at me today."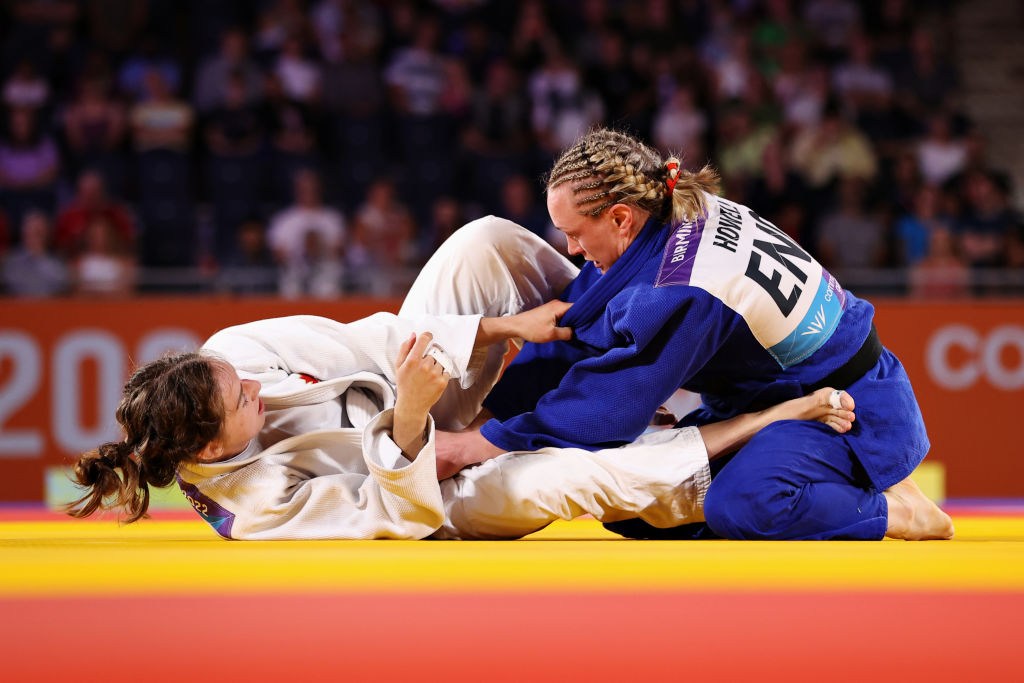 Earlier Gemma Howell took silver after being defeated by Catherine Beauchemin-Pinard of Canada by ippon in the golden score period.
Howell is thanking her lucky stars after she considered packing in the sport six years ago.
She said: "It makes it all worthwhile. My career has been a rollercoaster, I thought I'd quit in 2016 and I don't know how I managed to keep going, but I did.
"I couldn't be more grateful to those who kept me going as this year I've ticked off three of my career goals."

Kelly Petersen-Pollard and Katie-Jemima Yeats-Brown both took bronze by ippon in their -70kg bouts, defeating Nigeria's Joy Oluchi Asonye and Northern Ireland's Rachael Hawkes respectively.
Yeats-Brown said: "The crowd were unreal. I was feeling a bit rubbish this morning but when I heard that noise, it really picked me up and I tried to put my best performance in."

And Petersen-Pollard said: "It means a lot and I'm really happy with it, it's a step in the right direction. I've learned a lot today and excited to move forward from here. The World Championships is my next event and I can't wait for that."