For Tom, table tennis has been part of his life since a rather young age.

"I started playing table tennis when I was about 5 or 6 years old. The primary school that I went to had a few tables out one lunchtime, and it kind on grew from there."
Tom, aged 21, is a young up and coming player in the England table tenis squad. However, he has already been a part of some special moments for himself and the team.
"My favourite sporting memory of my life, I was part of the Men's World Cup team in 2018, and that was in England as well.
And we got to the semi-finals so we got a bronze medal and we beat Brazil in the quarter-finals in front of a big home crowd. And when we all ran on at the end after we won the match it was probably the best I've ever felt in my life."
Tom, who normally plays and trains in Europe had no access to a table to play on whilst in lockdown at the family home, so naturally is very much looking forward to the world opening up, as well as of course the event of the year, Birmingham 2022.
"The thing I am looking forward to most next year, obviously get back to normal life, competing normally, getting back out to my club in Germany and training all the time.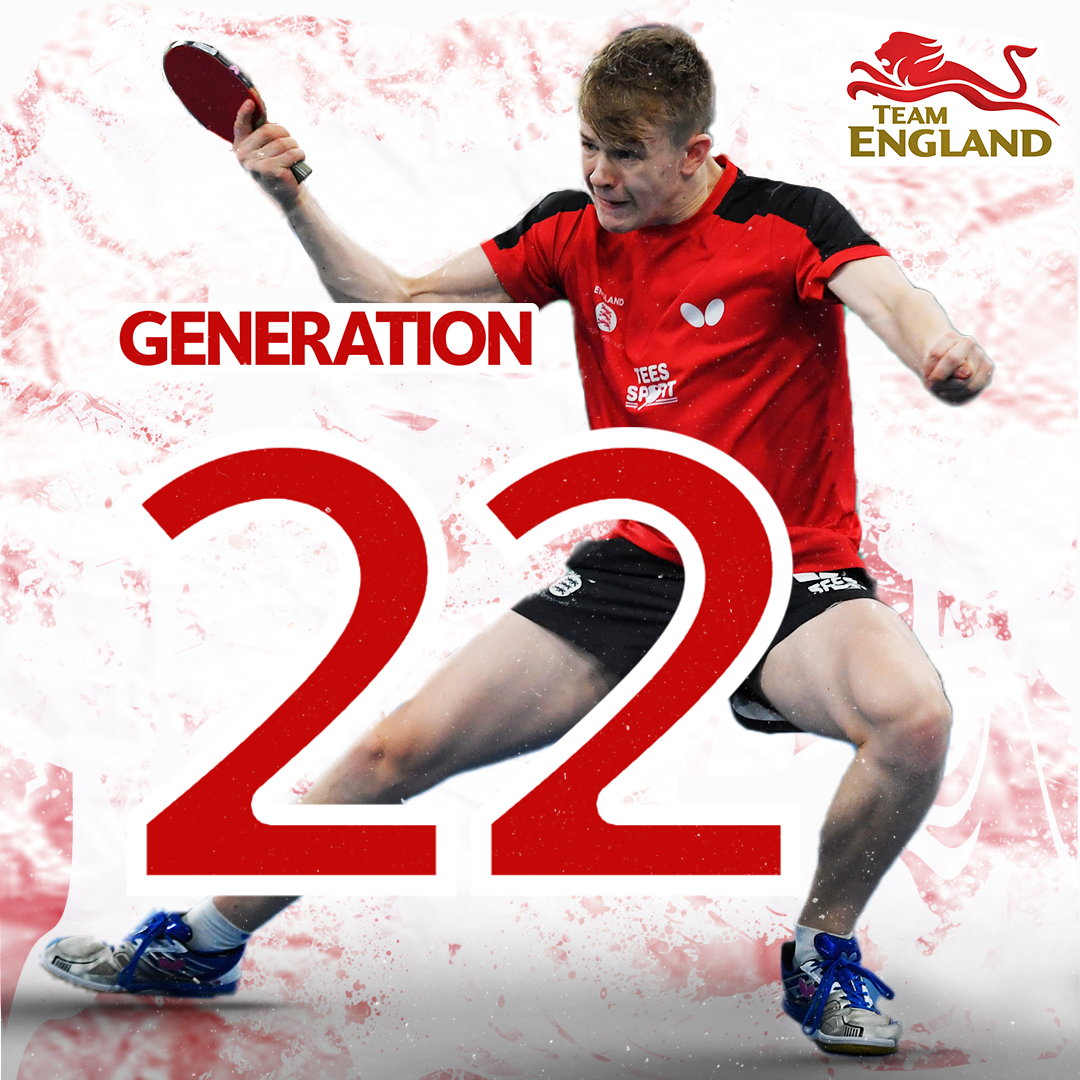 Of course, the Commonwealth Games will be the biggest event of the year. The pinnacle of any sportsman's career is going to a Games, and if you get to go to a home Games it's even more special."

There is plenty of preparation required for the Games, and Tom is under no illusions that if he wants to perform to the best of his ability on the big stage, that he is going to have to put the time in.
"Training for a big sporting event, it's not just a one or two-week project.
"We've already started planning now like a year in advance, we've got training camps every month and that will lead up to the Games until we have one final three-week training camp.
"It's hard work. It's a lot of hours in the hall, but hopefully, it's all worth it when you perform well."
And for Tom, it is clear to see, the opportunity to represent his country at a big multisport event, is something he is relishing.
"I've never been part of Team England before. I didn't go to the last Games, so I am really looking forward to it and meeting all the other athletes so I think it will be a great experience."
We have been following Tom's progress for some time now. He is, like fellow Gen22 athlete Kieran Rollings, a recipitent of the Sir John Hansen scholarship, a funding programme devised to help young hopeful Team England athletes in their development towards the Games.
We want to wish Tom all the best out in Tokyo and hope he enjoys his experience with Team GB. We are looking forward to following his continued development as he prepares post the Olympics for the event of 2022, the Birmingham Commonwealth Games.