Today, with 400 days to go until the Birmingham 2022 Commonwealth Games, we have launched our ones to watch series: Generation 22.
The series aims to shine a light on athletes currently breaking through as well as the potential stars of next year's home Games. And the first athlete we are profiling is Birmingham-raised basketball star, Myles Hesson.
Myles is captain of the GB 5x5 basketball team and is very much looking forward to the prospect of being a part of Team England at Birmingham 2022:
"To be able to be part of Team England and potentially win a Commonwealth medal in my hometown is an incredible once in a lifetime opportunity.
"I love a variety of sports, I've always watched the Games on TV, and now for them to be coming to my hometown and give me a chance to not only watch them but maybe to compete. It's a really exciting opportunity for me."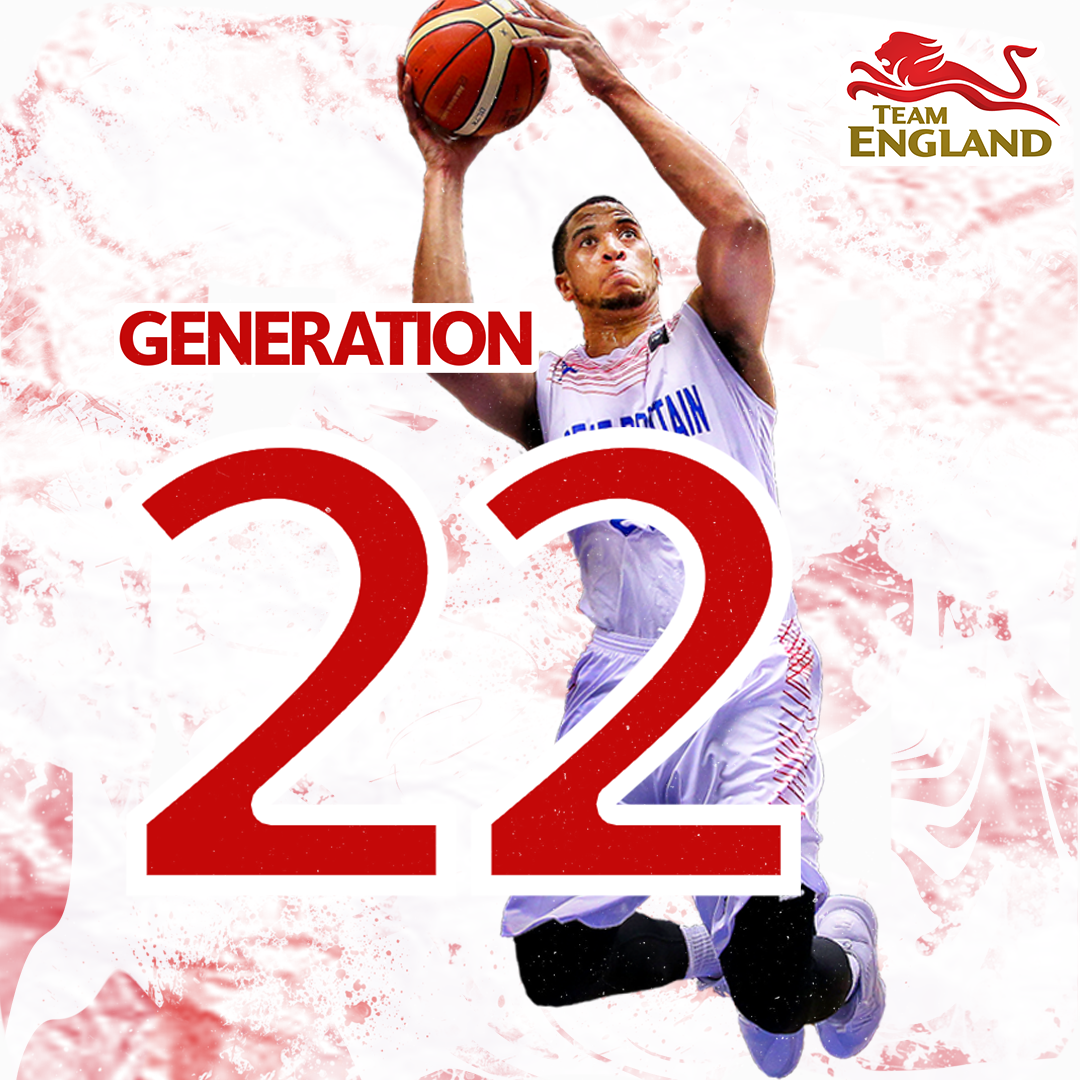 Hesson has had an incredible journey in basketball, playing professionally across Europe, but he cites becoming the GB captain as the highlight in his career so far.
"My biggest basketball achievement so far has got to be being named men's GB basketball captain.
"It's really hard to put into words how much it means to me, but it's my biggest achievement without a doubt."
And his career hasn't been without challenges.
"The biggest challenge in my sporting career so far has got to be injuries. I've been unfortunate enough to break limbs, tear ligaments, roll ankles, all sorts.
"I've been lucky enough to bounce back and still to compete at a high level."
The 31-year-old who was born in Birmingham says that growing up in the city that will host the 2022 Commonwealth Games;

"Had a huge impact on my sporting journey.
"I was able to take part in a lot of sports from football to athletics and eventually, basketball. The local basketball coach came into school to run a session and he invited a few of us to try out for his club."
And the rest was history.
We are very much looking forward to sharing more of Myles' journey over the next 400 days as he prepares to potentially be a part of the inaugural 3x3 basketball competition at the Commonwealth Games. As well as those of our other Generation 22 athletes who will be revealed over the coming months.