Our next Generation 22 athletes are two young women who are already making history on a world stage, beach volleyballers Ellie Austin and Anaya Evans. Both are eagerly looking forward to the Commonwealth Games next year; Anaya who made her junior England debut at 13, paints a beautiful picture of what they are most looking forward to.
Anaya: "Yeah, I think especially being able to do it in front of a home crowd. Like we said before, there are so many people that have been on this journey with us continuously rooting for us right from the get-go when we were kids.
"And I think it's just going to be an atmosphere of love and kind of, enjoyment for everyone.
"The support has been amazing our entire lives, and I think being able to medal and have everyone stand, and you know, be part of that achievement when the flag gets raised would just be incredible and we're so looking forward to it."
Ellie, whose mother Denise Austin is herself one of the best-known names in UK Beach Volleyball, re-emphasised the determination and ambition of the team going into Birmingham 2022.

Ellie: "Being able to compete in the next Commonwealth Games and getting a medal there would be the ultimate goal of ours. What we've been leading up towards."
Thanks to the wonders of modern technology we were able to catch up with our next Generation 22 athletes whilst they were in Florida where they have recently joined up for training. And they were able to give us a small insight into some of the challenges they face, but also the joys of working together.
Anaya: "Obviously, Ellie and I have a little bit of a different story because we're both at different colleges in the states.
"So we haven't actually seen each other in a while.
"Being able to train, continuously and just kind of find our rhythm has been awesome. And just being out there on the court next to her, I couldn't wish for a better partner. So for me, it's hard work, but it's always worth it."
Ellie: "Yeah I agree, it's definitely like a condensed period of time whilst super intense, we're super focused on each other, on where we want, on where we want to go, what we want to work on every day.
"We're kind of all tuned in together. There's a small group of us that are just pushing every day, every practice to keep improving."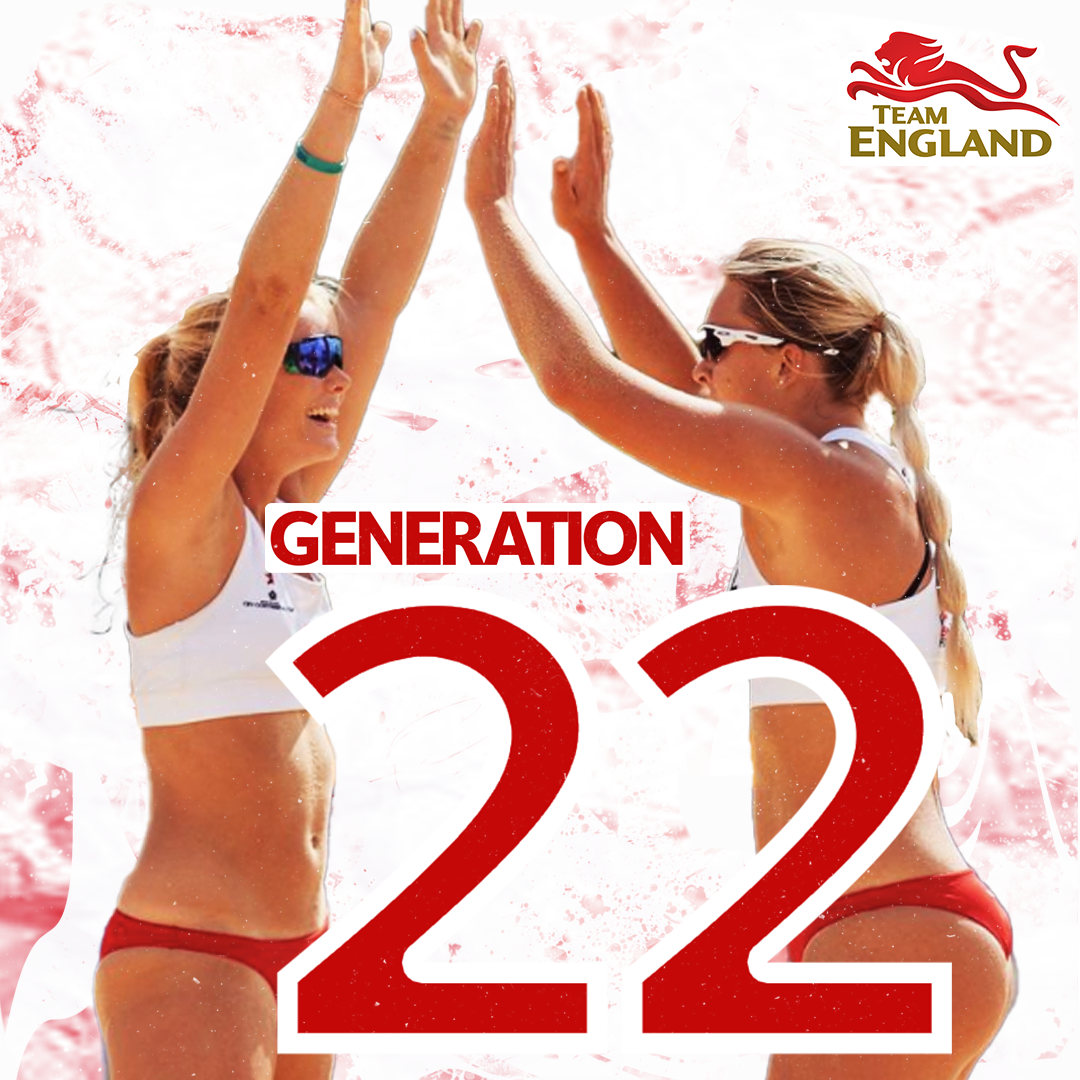 It's clear Ellie and Anaya have big ambitions for 2022. And for good reason, they have been in tremendous form as they emphasised when asked what their best achievement to date was:
Ellie: "Getting bronze on the World Tour in Greece (2019)."

Anaya: "We kind of made history and the only other person to medal at that level was Ellie's mom, 20 years beforehand."
"It was a full-circle moment for us really. And I think for me, just standing side-by-side with Ellie and watching the English flag be raised was kind of an unforgettable moment and something that we're hoping to repeat time and time again."
We are very excited to follow these two Generation 22 athletes on their journey to the Birmingham 2022 Commonwealth Games. They clearly have their sights set on a successful home Games and it is going to be great to see them put all their hard work into action.