From Commonwealth Games bronze to Hollywood glamour, Adele Carlsen's artistic swimming journey has been nothing short of a whirlwind.
The Team England alumnus clinched duet bronze alongside Katie Hooper at the 1998 Kuala Lumpur Games before paving her way into a successful coaching and managerial career.
But Carlsen has since swapped the poolside for the catwalk and silver screen, with her underwater specialist company Aquabatix cracking the entertainment industry in a bid to showcase artistic swimming to a new audience.
"I remember a teacher once saying to me that I really needed to work on my exams because I was never going to get a career in synchronised swimming," she said. "But I think I've done alright so far!
"I've always wanted to showcase the sport to people who also might not be interested in the Commonwealth Games or Olympics.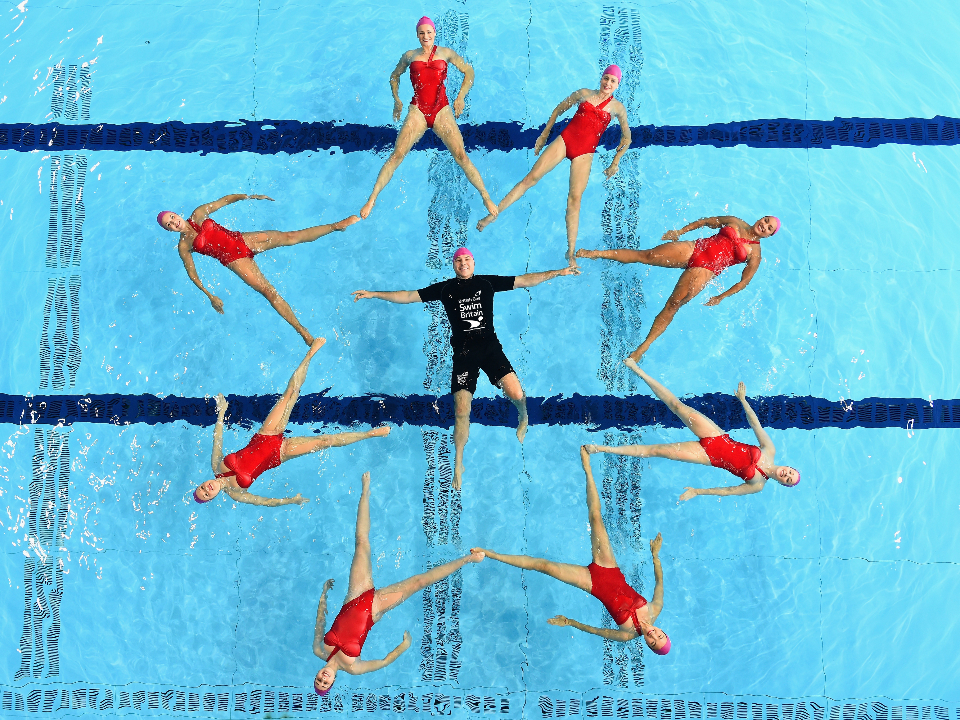 "To do it in so many various ways like we have just takes it to a whole new audience.

"I hope it's encouraged children to take it up who might have never seen it as a sport before.
"It's about providing representation, in all aspects, on the global stage for people to see."
Carlsen's artistic swimming journey began at Rushmoor Synchronised Swimming club, following in the footsteps of her older sister.
The swimmer quickly climbed up the ranks, competing at various European and World Championships before making her Team England debut aged 22.
To the musical stylings of classical violinist Vanessa-Mae, Carlsen and duet partner Hooper stormed to a brilliant bronze in Kuala Lumpur.
"We didn't get selected until quite late in the process but you just had to keep training as if you were going and thankfully they did select us," she said.
"I remember the press interest straight away and getting the kit which was so cool!
"You just immediately felt part of something so much bigger as people were paying attention to the sport and what we were doing.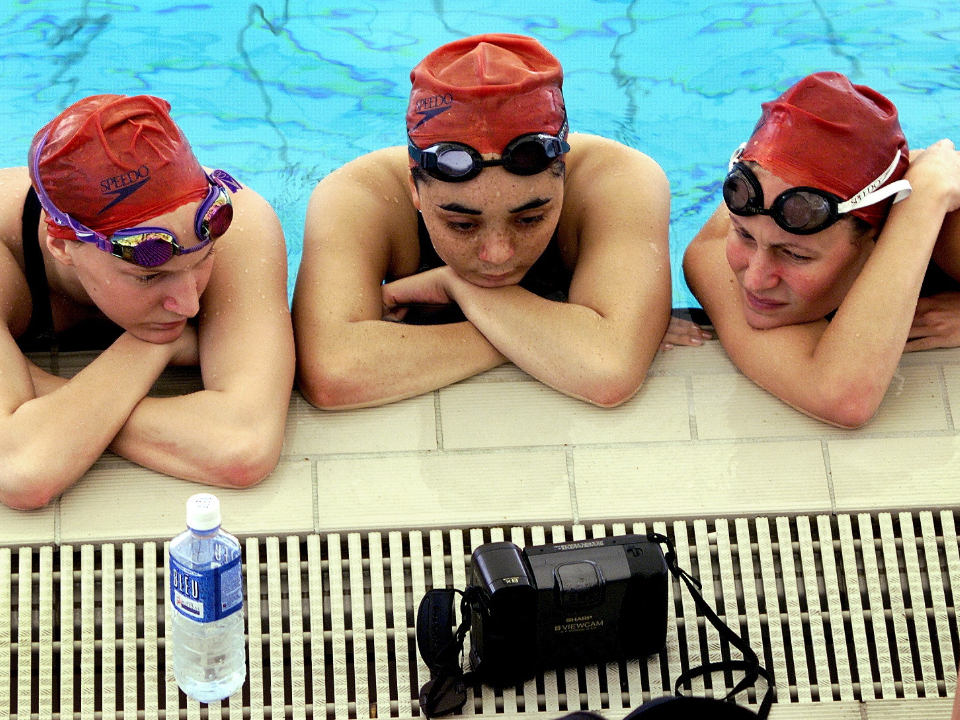 "We weren't actually selected as to who would perform in what event until a few days before either so it was quite stressful, but I just remember having so much fun."

Carlsen retired from competitive sport after the 1998 Games, moving into the coaching remit with her long-time club Rushmoor.
But her journey at the top of the sporting ladder never faltered, paving a unique path by attending a further two Commonwealth Games as a coach and a fourth as a team manager.
"The next thing I knew I found myself coaching for the 2002 Commonwealth Games squad in Manchester," she said.
"And I was coaching the two girls I competed with in 1998 which was great.
"I was then a coach at the 2006 Games in Melbourne but at artistic swimming's last Games in Delhi 2010, I had changed more into the Performance Centre pathway and went as a manager.
"So, I've been to four Games in three different roles. But they've all been so great and brilliant in their own individual ways."
Artistic swimming, previously known as synchronised swimming, rose to fame on the 1940s and 50s Hollywood scene through the work of competitive swimmer and actress Esther Williams.
Swimmers have been hired for parties, films and fashion shows ever since.
Off the back of this, Carlsen co-founded the artistic swimming entertainment business Aquabatix along with Katie Fried in 2006, intent on helping market the sport they love to a wider audience.
"Artistic swimming had a big entertainment value in 1940s and 50s Hollywood with Williams' 'aquamusicals' and it can be used for live entertainment and production," said Carlsen.
"When I was younger I was asked to do few performances like an Alexander McQueen show where I just had to make circles in the water in a red dress.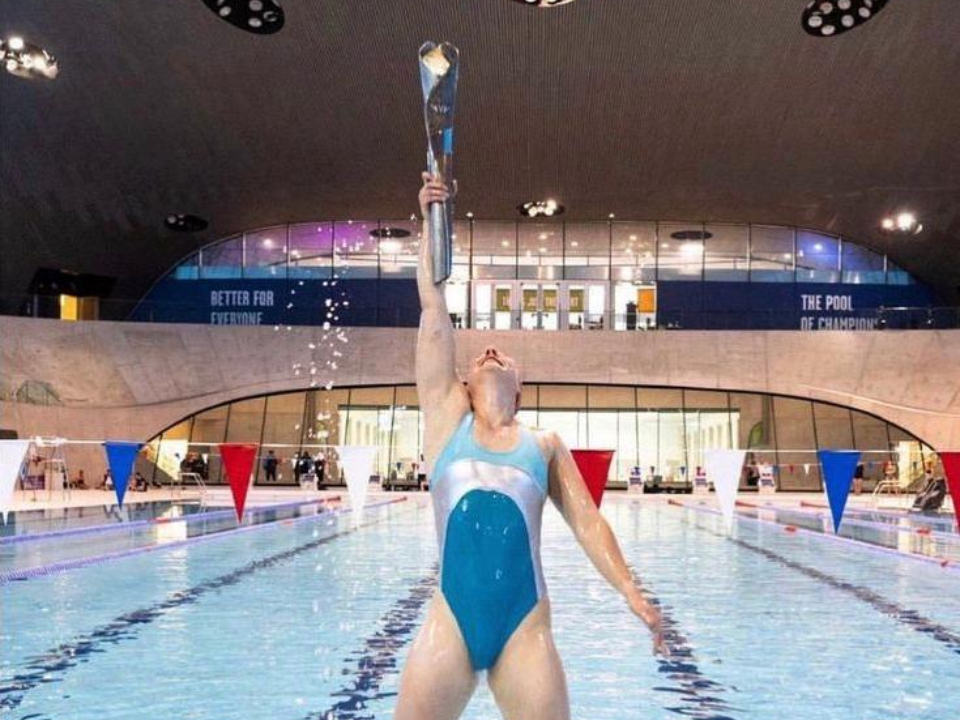 "But these events weren't necessarily marketed or managed, companies would instead go through the National Governing Bodies.

"So, we wondered if there was a market for it and set up Aquabatix. It took off from there."
From that moment onwards, Aquabatix has enjoyed a meteoric rise to the top of the entertainment industry.
The company took part in the 2011 season of Britain's Got Talent, performing in a glass tank in the carpark, whilst also lending their skills to a Stella McCartney fashion show, the Elton John biopic 'Rocketman' and the 2022 Birmingham Commonwealth Games Queen's Baton Relay.
But Carlsen stands firm on her favourite experience to date - having helped organise and create Adele's music video 'I Drink Wine'.
"The Adele video was one of the greatest moments ever," she said.
"We started working on it straight from the start and we didn't know who it was for until we signed an NDA with her name in it.
"But I just thought that was where I had to sign my name - I didn't realise it was her until later!
"We got to listen to her track before anyone even knew she was coming back to music and we worked on the storyboard as well before filming.
"It was such a great way to show people how artistic our sport really is."