Teenager Marfa Ekimova rewrote the history books when she claimed gold in the rhythmic gymnastics all-around final.
The 17-year-old became the first ever English gymnast to take the title in this event at the Commonwealth Games and led the field from the very start, eventually posting a total of 112.300.
Ekimova wouldn't be born for another nine years the last time England won a Commonwealth medal in the rhythmic gymnastics all-around, in 1994 when Debbie Southwick won bronze.
And the British champion faced a nervous wait after completing her ribbon routine, watching on as two more athletes performed to find out which shade her medal was going to be.
Thankfully Cyprus' Anna Sokolova fell short by 0.200 points with a score of 27.800 required and Ekimova was crowned champion.
Ekimova, who also won bronze in the team event on Thursday, said: "It's amazing, it's incredible, it's a dream come true. It was madness, a roaring crowd, anything a gymnast could ever wish for."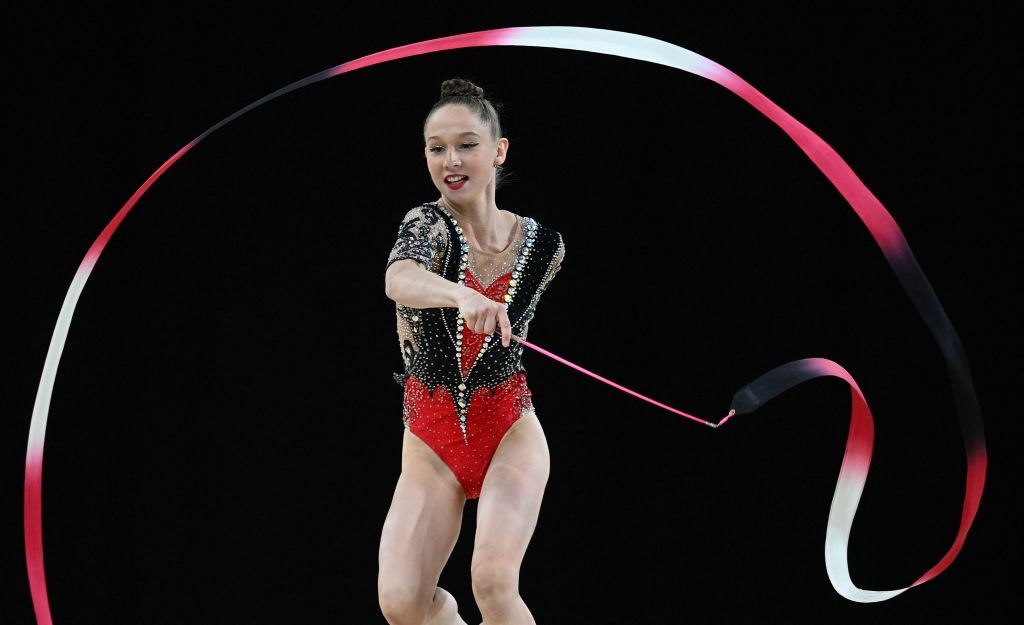 The City of Westminster student had a slender lead of 0.700 after three rotations and posted a score of 27.100 in the final event, praying it would be enough to send the partisan support into raptures.

She said: "I didn't know what the scores were going to be, I just knew I did the best I could do. I wanted to make my country proud and my family at home."
And with so many young faces in attendance and watching on from home, Ekimova is on a mission to introduce the sport to the next generation of history-makers.

She said: "I hope to inspire the kids in the crowd, I want them to be rhythmic gymnasts and this sport to carry on through the generations.
"I love the feeling of performing and I want people to enjoy my performances, my character and my passion."
The St Petersburg-born youngster now has the opportunity to add three more medals to her budding collection, when she competes in the ball, ribbon and hoop individual finals on Sunday.
Meanwhile, compatriot Alice Leaper, who was part of the team success yesterday, finished 11th.