In 2019, Team England launched the Sir John Hanson Scholarhip. A scholarship which would provide funding and support for five young athletes in their journeys to strive to compete for Team England at the 2022 Commonwealth Games in Birmingham.
Team England is delighted to welcome Northumberland-based triathlete, Daniel Dixon, to the Sir John Hanson Young Talent Scholarship programme.
"My dad was actually an iron man athlete and went to the world championships and I think that was my first knowledge of triathlon as a sport, so it just progressed from there," Dixon recalled.
"I went to my first one all those years ago and it just gave me the bug to keep going, and it's been a heck of a journey since then."
Dixon, 18, is a 3 x British Youth Triathlon Champion, 2 x Super League Youth Triathlon Champion and is also one of only a few athletes to have won a Riga ETU European Cup at the age of just 16.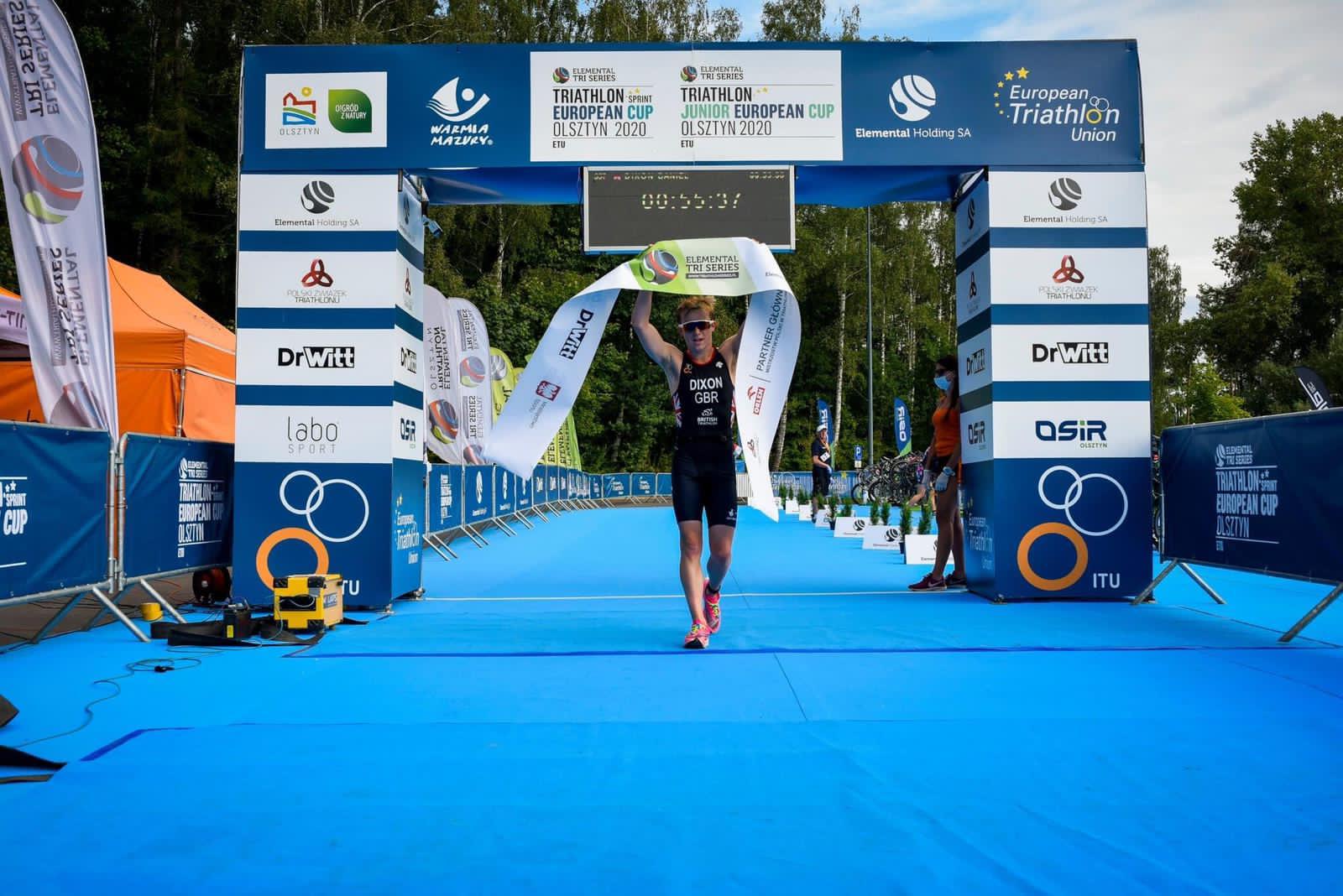 "I do want to win everything. I really do want to go to the Commonwealth Games and win, I do want to be an Olympic champion.

"The Commonwealth Games is obviously really special, and I've known about it for a long time. There's been Glasgow 2014, which was close to home, but now with it coming to Birmingham, it's always been there in the back of my mind.
"Even though it's not in Northumberland, it's certainly a home Games and that's really special for an up and coming athlete, and I will do absolutely everything I can to make sure I'm on that start line next year."
With a home Commonwealth Games now only 18-months away, Dixon will be receiving funding to help him on his quest to emulate athletes like Alistair and Jonny Brownlee and add to Team England's already rich trophy cabinet in the sport of triathlon.
"The fact that I've got this scholarship is really beneficial because it means I'll be able to use the funding to help me go out to more races than I could have otherwise gone to.
"In terms of that helping to leapfrog me into the Commonwealth Games, that extra racing experience could help me get to a position where I can start to think about qualifying for Birmingham, so it's really important and I'm so grateful for having that funding behind me.
"Getting to compete at a home Commonwealth Games would be absolutely amazing, the most special thing would be having everyone who's helped me get to where I am today come and watch me in that moment.
"But for now, I just need to keep my head down and keep working, because I really do want to be on that start line next year."
Daniel replaces judoka Kelly Petersen-Pollard on the programme. Kelly recently included on the UK Sport funding programme and is now receiving APA funding, due to her recent success, so is therefore no longer eligible for this support.
For more information on the scholarship and to meet the athletes click here.
To keep up to date with Team England news in the lead up to Birmingham 2022, follow Team England on Facebook, Twitter and Instagram.