Gymnast Courtney Tulloch has expressed how it is has been tough to focus on training during lockdown, but how the lure of the Olympics and a home Commonwealth Games for Team England in 2022 has kept the fire going inside.
"It's been tough, obviously we've never experienced anything like this ever before," Tulloch said.
"Especially with an Olympic Games around the corner, staying fit and not having a gym to go to. When it was postponed it took that pressure off a lot of athletes because we want to go out there and do our best. It's been a real learning experience and built up a hunger in my belly to push myself even harder when we do go back.
Tulloch has been able to keep in contact with many of his Team England training partners, knowing that they are all going through the same issues at the same time.
"We've been quite a tight knit group and keep in contact, help each other out when things are a little bit hard like they have been. It's nice to have that close support network and I can't wait to see them all again."
United, Diverse, Successful
This inclusive nature is something that embodies Team England. Being one of the only multi-sport events to include both para and able-bodied athletes is just one of many key mantras for the Games.
"No matter where you were born, skin colour, what you've been through, gender I feel like sport has this massive job bringing everyone together especially at a Commonwealth Games. There is always more we can do, but I feel we have come a long way. The rise of black people in gymnastics has improved a lot and we are on the right path and it's just a case of continuing that."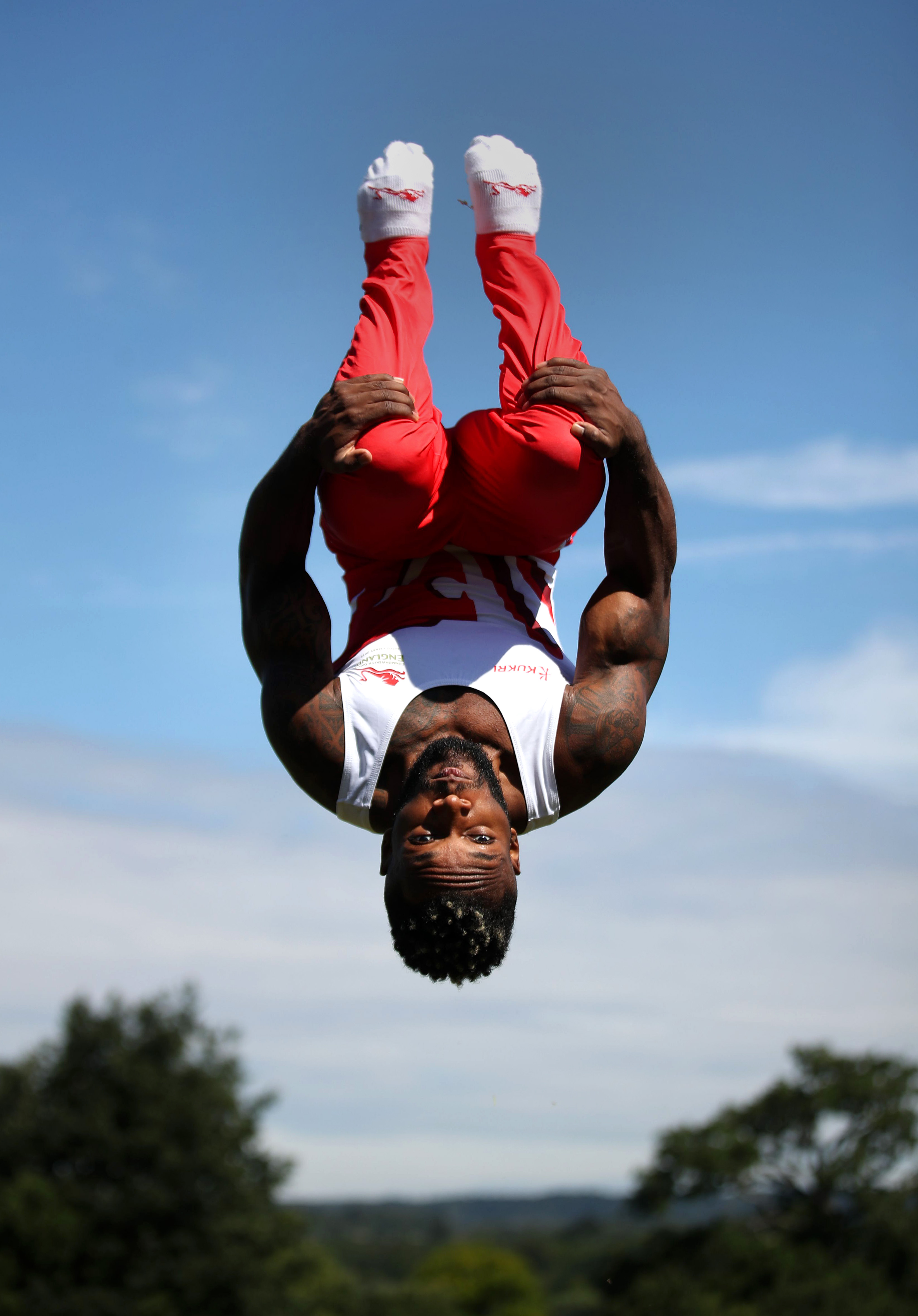 Home Games inspiration
Even though Tokyo 2020 was postponed and still has doubts on its status for next year, the thought of a home Commonwealth Games in Birmingham 2022 is a massive motivator for Tulloch.
"It gives me Goosebumps thinking about it. It's always nice having your mum and dad at competitions overseas, but in Birmingham you can have all your friends, family, people you went to school with, coaches and younger gymnasts you train with. It'll be an incredible feeling."
Tulloch brought back two gold medals and a silver medal from Australia two years ago at the last Commonwealth Games. But has higher sights set for a home Games,
"I always like setting the goals and targets out with my coaches and people around me, my goal in Australia was two gold and another medal of any colour. But going to Birmingham we want three gold medals. It makes me nervous thinking about it, but nerves are a good thing because I love competition and that's why I put the work in every day to do the best we can.
To keep up to date with all the Team England athletes in the lead up to Birmingham 2022 follow Team England on Facebook, Twitter and Instagram.