Birmingham 2022 is set to have the largest ever female and para sport programme in history after Women's T20 Cricket, Beach Volleyball and Para Table Tennis were confirmed for the next Commonwealth Games. For the first time at any global multi-sporting event in history there will be more women medal events then men.
Today, on Commonwealth Day and International Women's Day, we celebrate the achievements and milestones in Team England women's commonwealth history.
Hamilton 1930 – at the then British Empire Games, Joyce Cooper starred, winning four gold medals.
Cardiff 1958 – Charmain Welsh won double Gold in diving, picking up both women's titles, meaning England won three out of the four Gold's on offer.
Kingston 1966 – Linda Ludgrove, still a teenager, retained her 110 and 220 yard backstroke titles.
Auckland 1990 – in a star-studded Team England squad, four-time judo world champion Karen Briggs was elected to carry the England flag at the Opening Ceremony. She was only the second woman to have this honour, after Verona Elder in 1974, and would go on to win the Gold medal in the 48kg extra-lightweight category.
Victoria 1994 – Kelly Holmes, later to become Dame and President of Commonwealth Games England won the 1500m on her Games debut. Current Team England President Denise Lewis won the first of her two heptathlon titles, also on her games debut. Sally Gunnell also retained her 400m hurdles gold medal.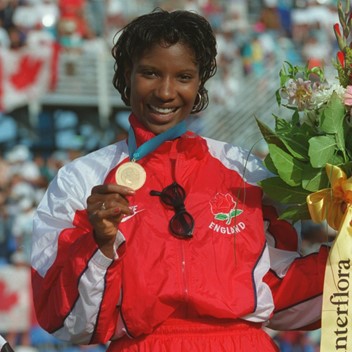 Melbourne 2006 – Kelly Sotherton took heptathalon gold with Jessica Ennis claiming bronze in the same event, she would go on to become Olympic champion in London.
Delhi 2010 – Danielle Brown, Team England's first ever para-sport athlete to compete in an able bodied competition, a few days later Sarah Storey became the second. Brown went on to win a gold medal in the Women's Team Compound event. Elsewhere, Zoe Smith became the nation's first female to win a medal in weightlifting.
Glasgow 2014 – Gymnast Claudia Fragapane stole the headlines winning four gold medals, the most of any English competitor at a single Games for 80 years. Nicola Adams won the first ever women's Commonwealth boxing competition.
Gold Coast 2018 – Women & Men compete for an equal number of medals for the first time. Having qualified for their first ever final in a major tournament England's netball team secured a historic gold medal, Helen Housby scoring the winning goal with no time left on the clock. In the velodrome, 22-year-old Sophie Thornhill and her pilot, Helen Scott, broke their own world record in the women's B&VI 1000m time trial as well as snatching gold in the B&VI sprint to clinch a clean sweep for the para-cycler.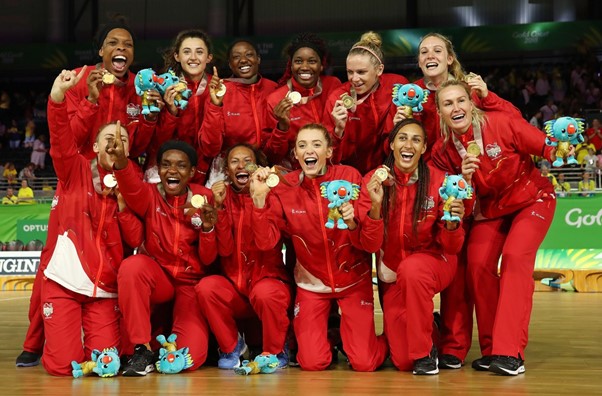 Birmingham 2022 is set to be a historic event for women's sport not only in the Commonwealth, but globally. Who will be the next Team England Commonwealth heroine to add to the list…?