Team England netball star Beth Cobden has had quite the journey in the last two years. Back in 2019 she ruptured her ACL on her left knee for the second time in a year, having already had to rehab from a similar injury on her right knee when she was only 17. She had to go through lockdown recovering from this latest set back, which had robbed her of the chance of competing at a home World Cup.
However, when asked how the last year in lockdown had been, she was extremely humble and positive:
"I guess we've been dead lucky with netball, we had a couple months at home just training from home and then I recon by June/July we were back in England camp.
"Feeling grateful really that we've still been able to crack on and get the season under the way."
This year Cobden made her comeback to the court for England in January, and since then has been an ever present part of the Loughborough Lightning team in the Vitality Superleague.
When asked how it has been returning from injury she replied:
"Because I've had so long not playing, it's just been about getting back playing, getting back fit and my aim for this season was to just play in all the games, play full games, get my fitness back and back it up each week."
"Getting there!
"It's been good to be back playing again."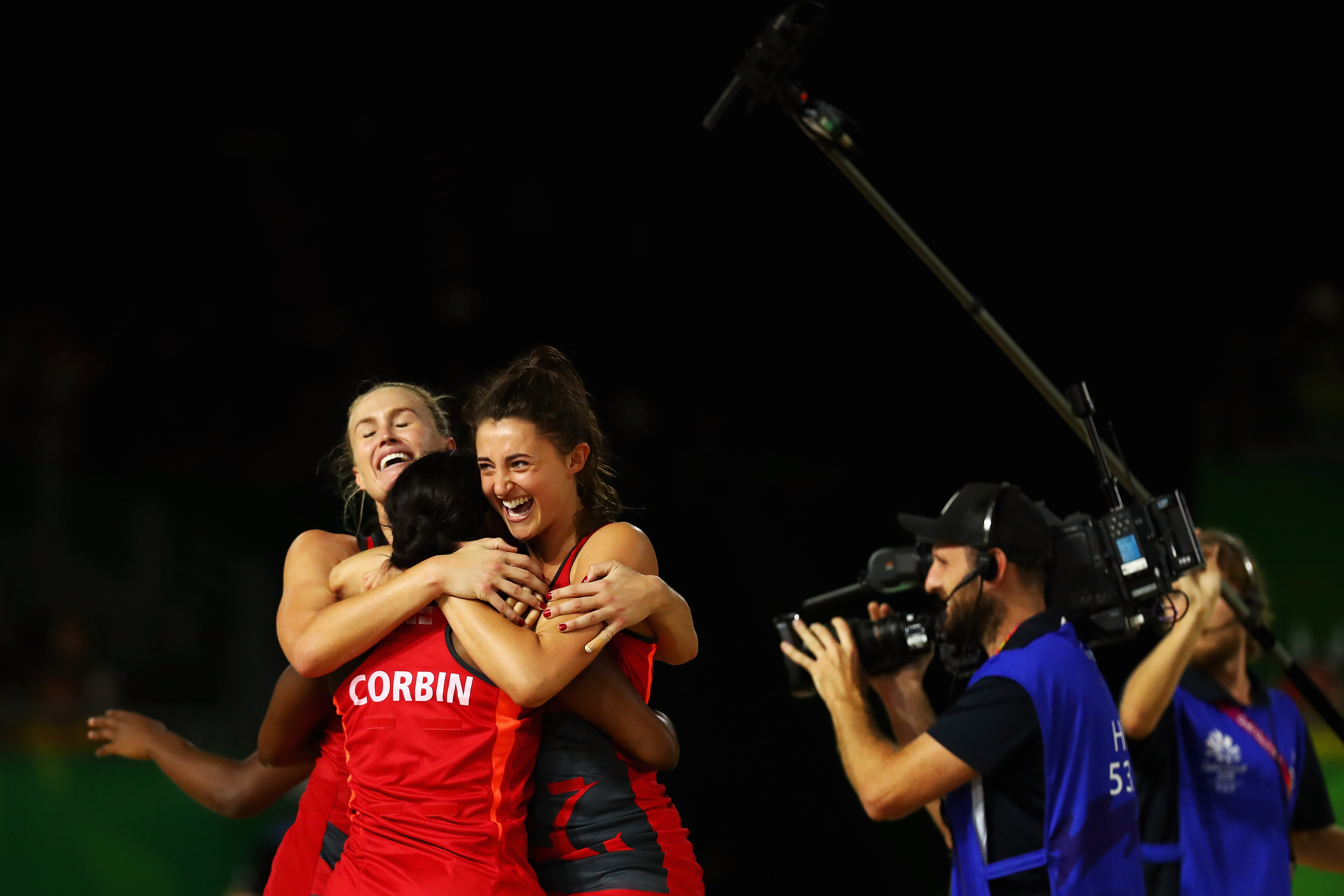 Cobden was part of the Team England squad which won a historic gold at the 2018 Gold Coast Commonwealth Games. So when asked what her golden moment in her career was, it came as little surprise that she immediately recalled the dramatic final and victory over Australia.

"I don't think anything will ever beat that really!
"The whole experience of it was amazing, and I think even if we hadn't have won and it hadn't of ended up the way it did, it still would have been one of the best things.
"The whole experience of being in the village and everything else was awesome.
"For things to go the way they did and winning the semi and the final both by one goal in the last second, it was a bit freaky really! Something that you'd never expect to happen."
Prior to 2018, no team had ever denied either Australia or New Zealand the gold medal, but Cobden explained that the England team always believed that they could make history.
"The whole cycle really we kind of worked a lot on our belief and our culture.
"We had a chat about, 'do we actually believe we can do it?', and everyone said 'yeah we do we do!'
"I think that really helped. I think we kind of slowly built up our confidence and the belief was always there, it was just getting over the line and getting those few wins."
Last week marked two years since Cobden's latest injury, and she is not allowing herself to look too ahead at the Birmingham Commonwealth Games, instead focusing on the present and developing in the short term ready for 2022.
"Just trying to slowly build myself back up to where I was previous to my injuries. I try not to think too far ahead really, just focus on what I've got next. Little baby steps, do well this week and keep building that way."