Growing up as one of the only black girls on the netball court was not easy for Ama Agbeze.
Born in Birmingham to Nigerian parents, the racism Agbeze encountered as a young athlete left her wanting to change to fit in with the rest of the world.
The netballer eventually captained Team England to Commonwealth Games victory on the Gold Coast in 2018, having previously won bronze at Melbourne 2006.
Agbeze has since credited the history-makers that came before her, such as Dame Denise Lewis, as the inspiration she needed to carry on in sport and find her sense of belonging.
"People are proud of the place that they're from," she said.
"Whether it's in Birmingham or their background in terms of their family and upbringing.
"There is that sense of belonging as part of Team England, people want to belong to something and say this is our place. This is us.
"We might have had a legacy of coming from a distant Commonwealth country but we've set ourselves up here now and we want to showcase that and we want people to hear our voices.
"And that's what our forefathers have done to get us to this place.
"We need to just move forward and learn and understand."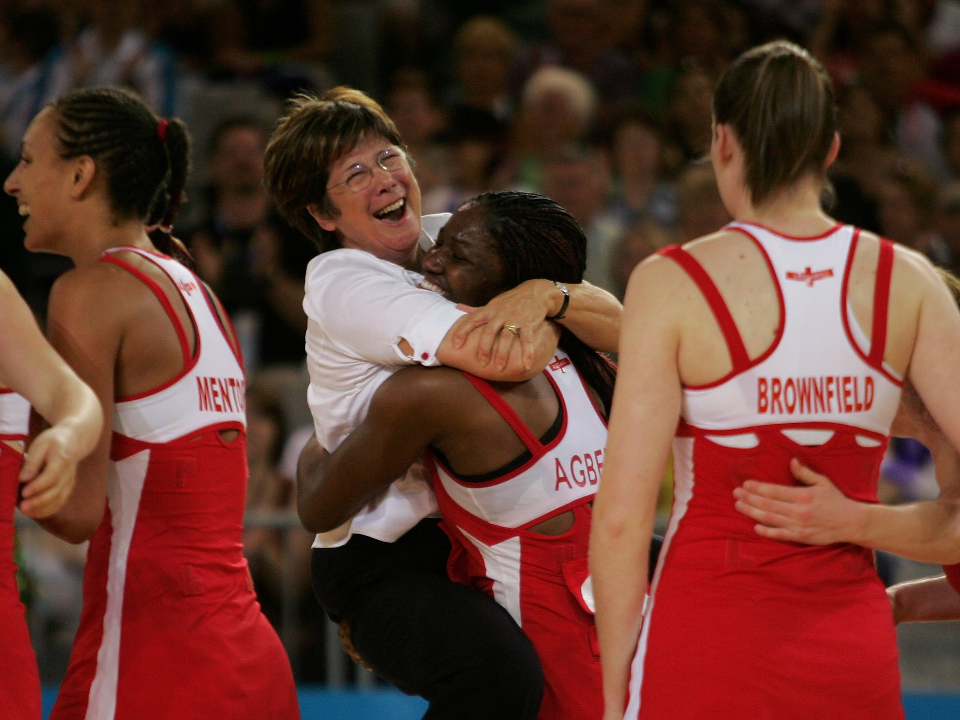 For Agbeze, Black History Month is all about celebrating those history-makers and recognising the adversity they overcame to get to where we are today.

The netballer referenced her own family, and in particular her great uncle's inclusion in the Second World War, noting how her education on Black English history at school was not adequate enough.
Whether it's on the netball court or in your own home, the Commonwealth Games champion is now calling for greater understanding and acceptance of Black history.
"It is a time to celebrate and really focus on being black," she said.
"It's a time to acknowledge yourself and your skin, we have so many different shades, hair, just a celebration of genuinely being a black person and other people recognising that and acknowledging it.
"I think about my ancestors, my parents are from Nigeria, one of my great uncles went to fight in World War Two but at school, I never thought that any black person went to fight in the war, it was always English, Caucasian history.
"In this month, we start to shine a light and focus, and also sometimes hold a mirror up to organisations or people to see what they are doing.
"I think it's time to understand that there is Black History and Black British history."